---
Welcome to CNHT
---
BREAKING NEWS ON VOTER FRAUD
Derek The Cable Guy Charged With Domicile Violation
Derek T. Castonguay must have thought ahead of time that his LinkedIn photo will make a great mug shot.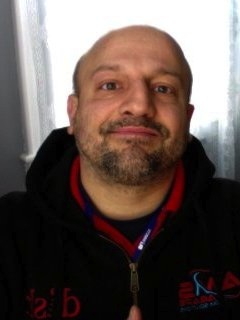 Facts about this very rare arrest for voter fraud are sketchy but it hinges on domicile. I remember someone mentioning that word over and over the past fifteen years or so. What motivated Derek The Cable Guy? We don't know yet but it should be interesting.

Congratulations to Yvonne Dean-Bailey who won a seat with a grassroots campaign for State Rep in Rockingham 32 DESPITE Gibson, campaign aid to Dean-Bailey's opponent Maureen Mann, having sent a phony email to the press stating that Dean-Bailey had dropped out.
HANNAH RIVERS REVISITED for 2015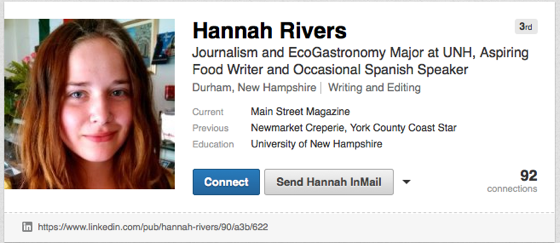 The case before the NH State Supreme Court May 22, 2015 is about an offensive, to non-resident voters, legislative addition to our NH Election law, RSA 654:7, that informs a registering voter that they must follow all NH statutes when declaring NH their domicile to vote. Domicile is the requirement of our State Constitution for any newly registering inhabitant the age of 18, Part I Article II, second sentence.
The case is now titled Annemarie Guare v. State of NH because it seems Hannah Rivers is no longer listed as a litigant. Here is how Hannah Rivers is described in the original case of "mobile domiciled" college voters:
"PARTIES"
"10. Petitioner Hannah Rivers lives at 83 Main Street, GSS Box 12764, Durham, New Hampshire . She is 19 years of age and is a citizen of the United States. In August 2011, she came from 585 West Waverly Road , Raymond , Nebraska , to New Hampshire , in order to attend school at the University of New Hampshire . She expects to finish school in May of 2015 and currently intends to leave New Hampshire after graduation. She is licensed to drive in Nebraska."
May approaches and Hannah Rivers will graduate from UNH after attempting, with the help of the NH ACLU, NH League of Women Voters, and former Superior Court activist Judge Lewis, to water down the rights of domiciled NH citizenŐs votes by staying a Nebraska citizen but voting here in NH where she goes to college.
About that NH vote Hannah Rivers "cherishes" so much.
As of today, April 27, 2015, Hannah Rivers is not a registered NH voter!
Here is Hannah Rivers LinkedIn page:
https://www.linkedin.com/pub/hannah-rivers/90/a3b/622
So it looks like the phony mobile domicile case had a phony lead petitioner. How appropriate.
---
BREAKING NEWS ON VOTER FRAUD
Chairman Ed Naile and Co. catches Democrat Philly Lawyer Jared Cram
voting twice in not one, but TWO NH elections. A lawsuit is planned.
Here is what the voting record of a domiciled Philadelphia lawyer, who votes in NH as well, looks like. [PDF]

VIEW THE EVIDENCE
Welcome to Cramalot
Starting in October a small liberal paper in Milford began questioning The Coalition of New Hampshire s articles about interstate vote thief Jared Steven Cram, a lawyer who lives in Philadelphia Pa. and who votes in both states to maximize his vote value. That is something real NH voters can not do legally.
See RSA 659:34-a.
The Milford Cabinet, without contacting a single source we know of, proceeded on its editorial page, to call us out for writing falsehoods about their protected vote thief, Jared Steven Cram. They did this for three editions.
Well, CNHT sent the paper, through its comments section, a simple pathway to all the evidence they needed to prove us wrong Jared Steven cram s Pa. and NH voting records. But the paper has yet to offer a retraction or apology to CNHT or explain how we are wrong.
We have a lot of other information about Jared Steven Cram we will be printing in the near future. Maybe they are wise to keep their smarmy editorials to themselves, but I think not.
Most progressives are so sure they are a superior breed compared to others that they simply refuse to believe they could possibly be wrong about something or that the lower classes do not deserve a simple response.
But why has Jared Steve Cram not responded to what the Milford Cabinet says are false accusations made by CNHT? He is a member of MENSA so he is certainly smart enough to defend himself. Cram is also an attorney.
What gives?
Could Jared Steven Cram know something about his interstate double voting in a Federal election the Milford paper doesn t?
Google this and find out: 42 U.S. Code 1973gg 10 - Criminal penalties.
But that is not all that is in store for Attorney Jared Steven Cram.
And we are not quite finished with the Milford paper either.
Audio from aspecial edition of "A Question of Voter Fraud" on the Girard at Large radio show.
---
It Is Worth Note'n Where He's Vote'n
The NH State Supreme Court caught an interstate voter for us!!

Well, thank you Supremes for at least this bit of sunshine.

Cited is a State Supreme Court appeal regarding what looks like a dog bite case and who, from where, insured by what coverage, of what residence, is going to pay.

Our anti-hero in this case is a guy who uses several residences for his own advantage (except this time) for car registration and of course VOTING.

He is, in fact, a Massachusetts resident domiciled in that state in Somerville, where we have caught other low life vote thieves by the way.

Enter naughty dog owner Charles Matthews who votes from his mommy s house in Moultonborough, NH. Here is the case: Matthews Case

As you can see, the Court used simple facts to determine the domicile of the partially insured out-of-state voter as CNHT has preached for about a decade or more FACTS show where a person lives in a legal sense. And a legal residence is your domicile. Don t look like an imbecile like Charles Matthews. Know your domicile and vote there.

CNHT will do our standard background check on Mr. Matthews and show how he used both states for personal gain, until he was caught.

CNHT has been providing workshops about voter fraud in New Hampshire for years and it pays off only because of local citizen involvement.

The recent catch of Philadelphia lawyer, Jared S. Cram, who voted in NH and Pa. in 2012 and 2008 was due to a person in Wilton, NH who was aware of our efforts. It was one of several leads from that small town.

At The Coalition of NH Taxpayers we do not gather and compare database information to catch out of state voters. We depend on citizens who have knowledge about their municipality and who want their vote to count and not be watered down by drive-by voters who infest our checklists.

This is where you, as a legal, domiciled, resident of our state come in. We are coming into a critical time in New Hampshire elections where a small number of votes can change even the US Senate.
CNHT Voter Fraud Workshops
Please attend a CNHT Voter Fraud Workshop and become involved if only to understand what has happened to our election laws.

You can hold a voter fraud workshop in your town or have one presented to your interested group. If citizens of New Hampshire do not take action on their own thousands of drive-by voters will water down your vote and linger on our checklists for years.

That is not how things should be done in our state. You can make a big difference in a small way.
---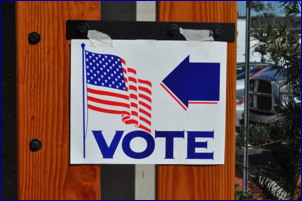 ---
Hear Ed Naile on "Girard at Large" each Wednesday at 6:00 AM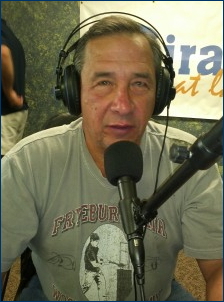 There's a new segment on the Girard at Large morning show on WLMW 90.7 FM. It's our own Ed Naile, each Wednesday, talking about the work CNHT has done uncovering numerous, shall we say, voter anomalies from 2012? You don't have to get up that early, however, because thanks to Rich, you can listen to the archives here.


Listen to Girard at Large from anywhere! GAL is broadcast over WLMW 90.7 FM which is available world wide and can be heard using the TuneIn app on your smart phone or from your web browser.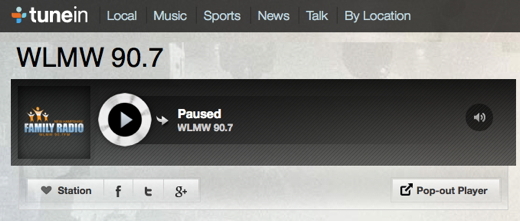 ---
HELP CNHT PAY THE RENT!
CNHT has assisted many NH residents in solving problems with local government at no cost to them. We maintain an office which serves as "grassroots central" for many other conservative groups. Our website provides updates on issues and important legislation, and our summer event brings you the candidates and campaigns of the season.

All of these things cost money. It is impossible to put a price on this valuable service. Please help with as much as you can. CNHT receives no outside or government funding, but depends on your generous donations to operate.












Proud Participant of NH Tea Party Coalition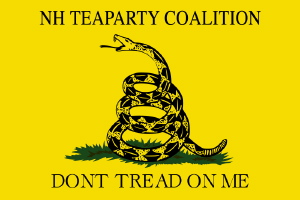 Top