---
White Papers
---
PLEASE DONATE!
---
Take The Anti-Broadbased Tax Pledge 2016-2018 Session
---
The Pledge against broad-based taxes includes a general income tax, general sales tax, or, an increase in a current broad-based tax such as rooms and meals, etc.

Let us know if we have omitted you or added you in error by emailing jane@cnht.org

Pictured below is Dennis Lamare, 2014 Candidate for NH Senate District 21
taking the Pledge at our 2014 Annual Picnic with Chairman Ed Naile.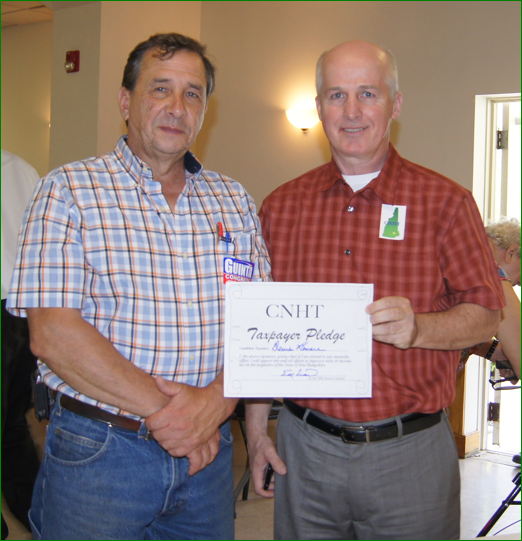 Top
---
Quick Links
---
---
News Topics
---